Welcome to the Drive In Restaurant Taylors Falls, Minnesota
We strive to offer you many choices of fine foods!
Click image below for a larger format: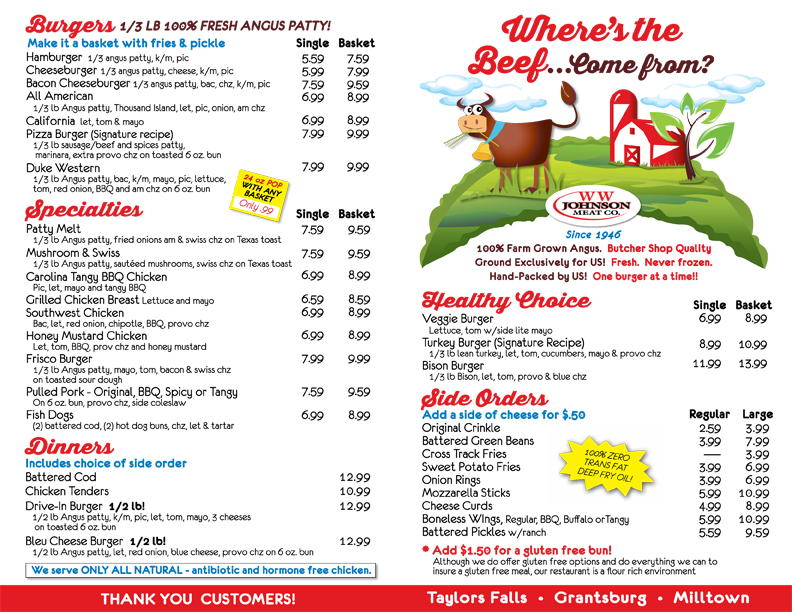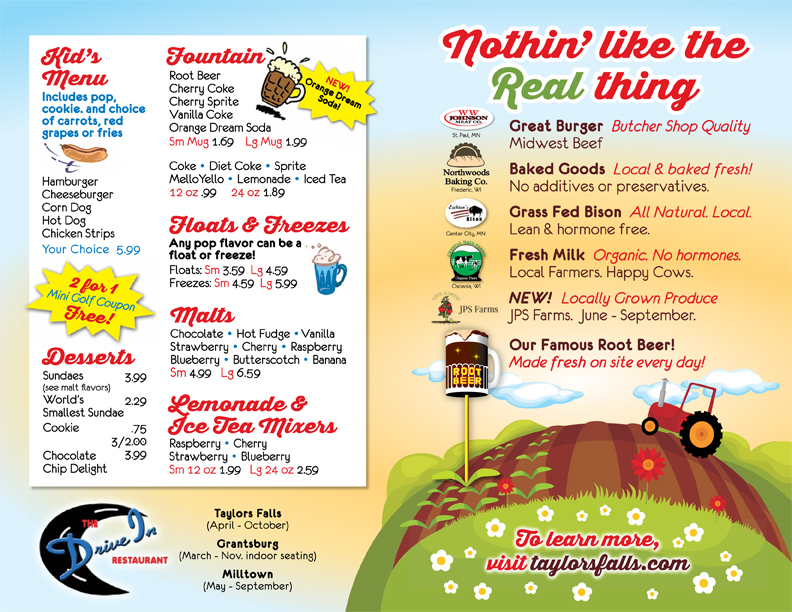 Venture back to the 50's at The Drive In Restaurant.
You'll find carhops in poodle skirts, homemade root beer and old fashioned, hand-packed burgers!